These are a collection of portraits accumulated over the past few years, shot in different parts of the world whenever the opportunity presents itself. Some are by chance, others are of friends and family, and all of them were once strangers to me, hence the title. This is one of a series of photos that will be posted over the lifetime of this blog.
I shoot these portraits in color first prior to running them through Nik's Silver Efex (now owned by DXO) for monochrome conversion. After monochrome conversion, the flaws of the portrait are much more accentuated, same as their facial expression as well as lighting. My early apologies to my friends who are part of this blog post. It was never my intention for each portrait to be technically perfect, I just wanted to capture them in their "own moment", it may not be decisive, but they are most natural.
Below are the first of a series of portraits, each with a super short story of the person in front of my lens: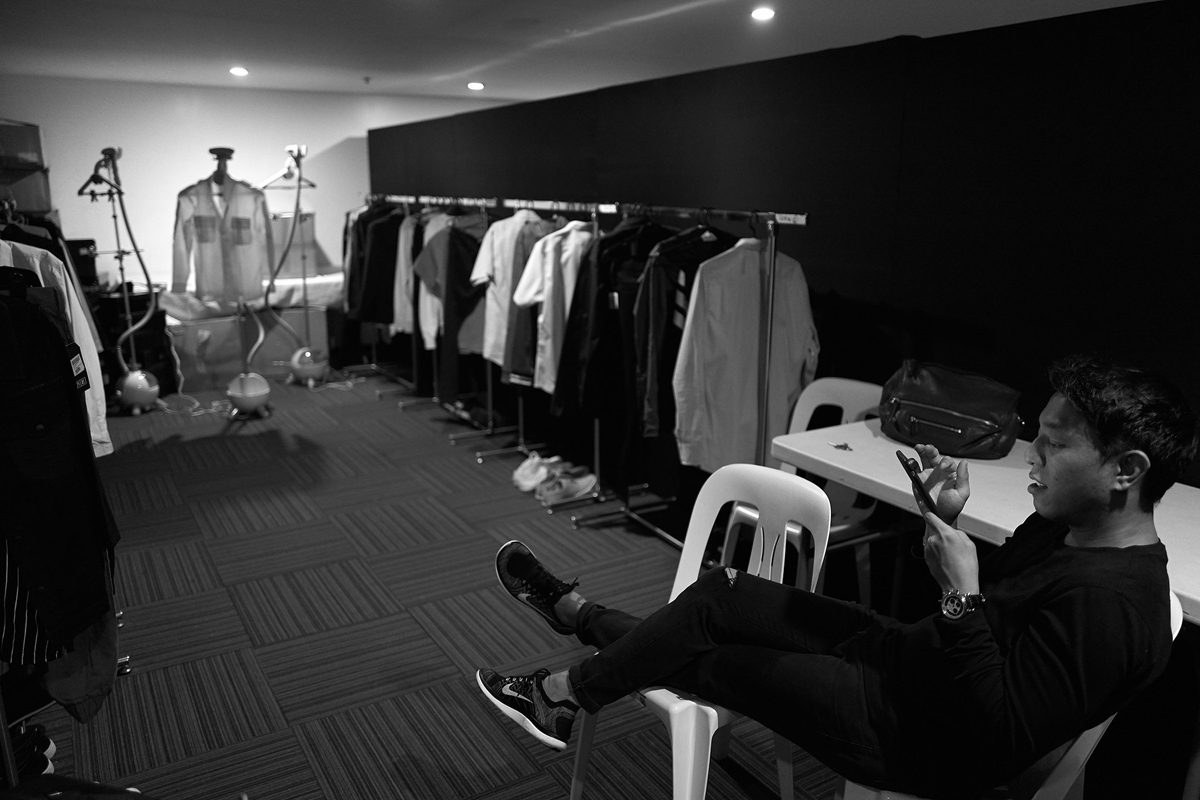 1, This is Vince Flores, PR and Influencer Head of Zalora. We partnered with him when we launched the Huawei Watch in the Philippines back in 2015. Vince's vision, taste and professional execution of the campaign paralleled no one I know in the fashion industry. Vince was undoubtedly a master of his craft, and it was a privilege to be working with him. Here I briefly catch him sneaking a quick social media break seconds before the insanity of the launch started. After which, he started running around, making sure everything was perfect and we were ready to start. His all-black outfit makes for a beautiful monochrome shot since he was sitting on white monobloc chairs and removed the distractions brought by the outfits for the models.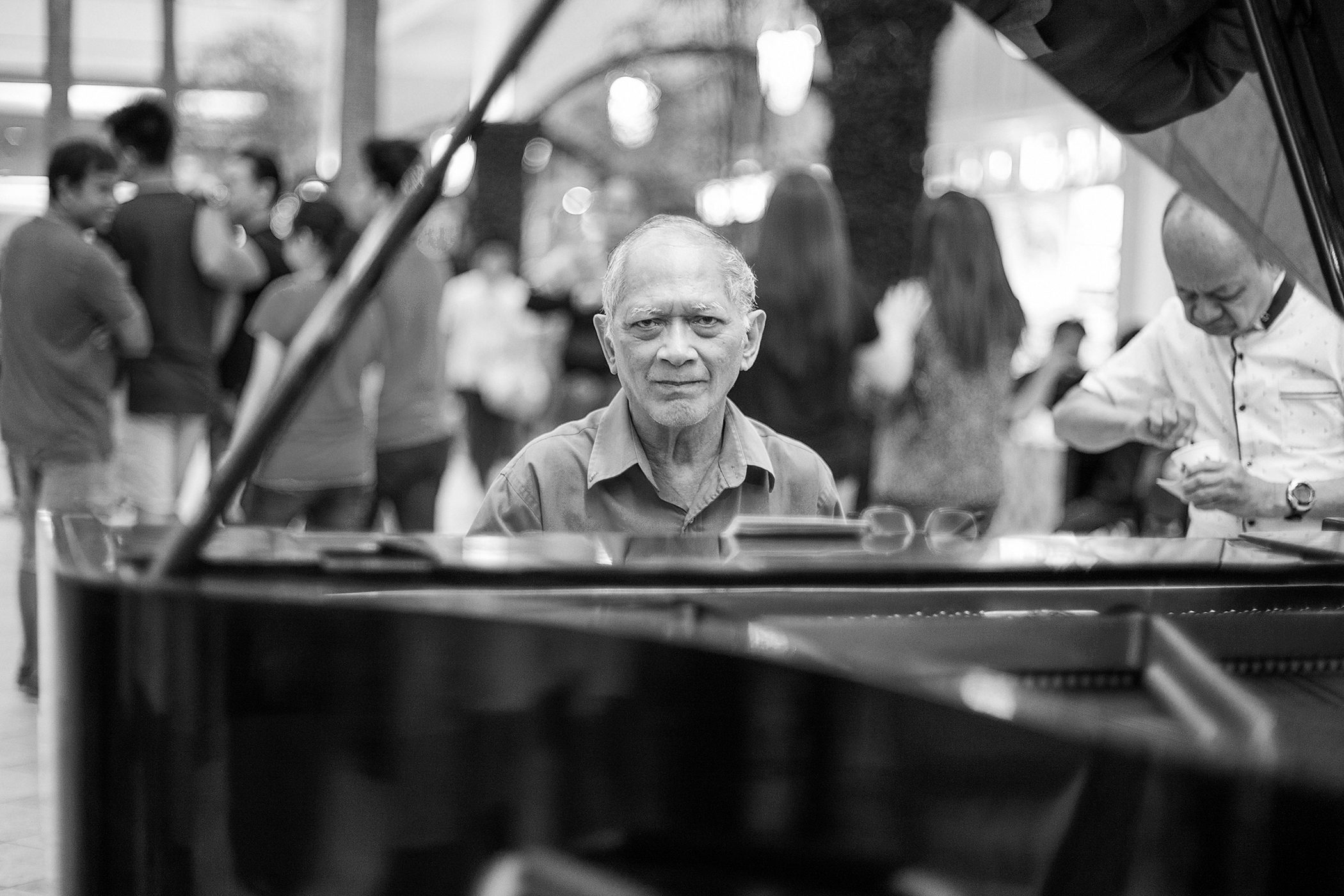 2, Rockwell Powerplant Mall's piano man, seen every Sunday playing in the food court. He wasn't so happy that I took his photo but eventually smiled after I showed it to him. He's been trending recently showcasing his talent in Glorietta instead of Rockwell. For what it's worth, he's an excellent pianist.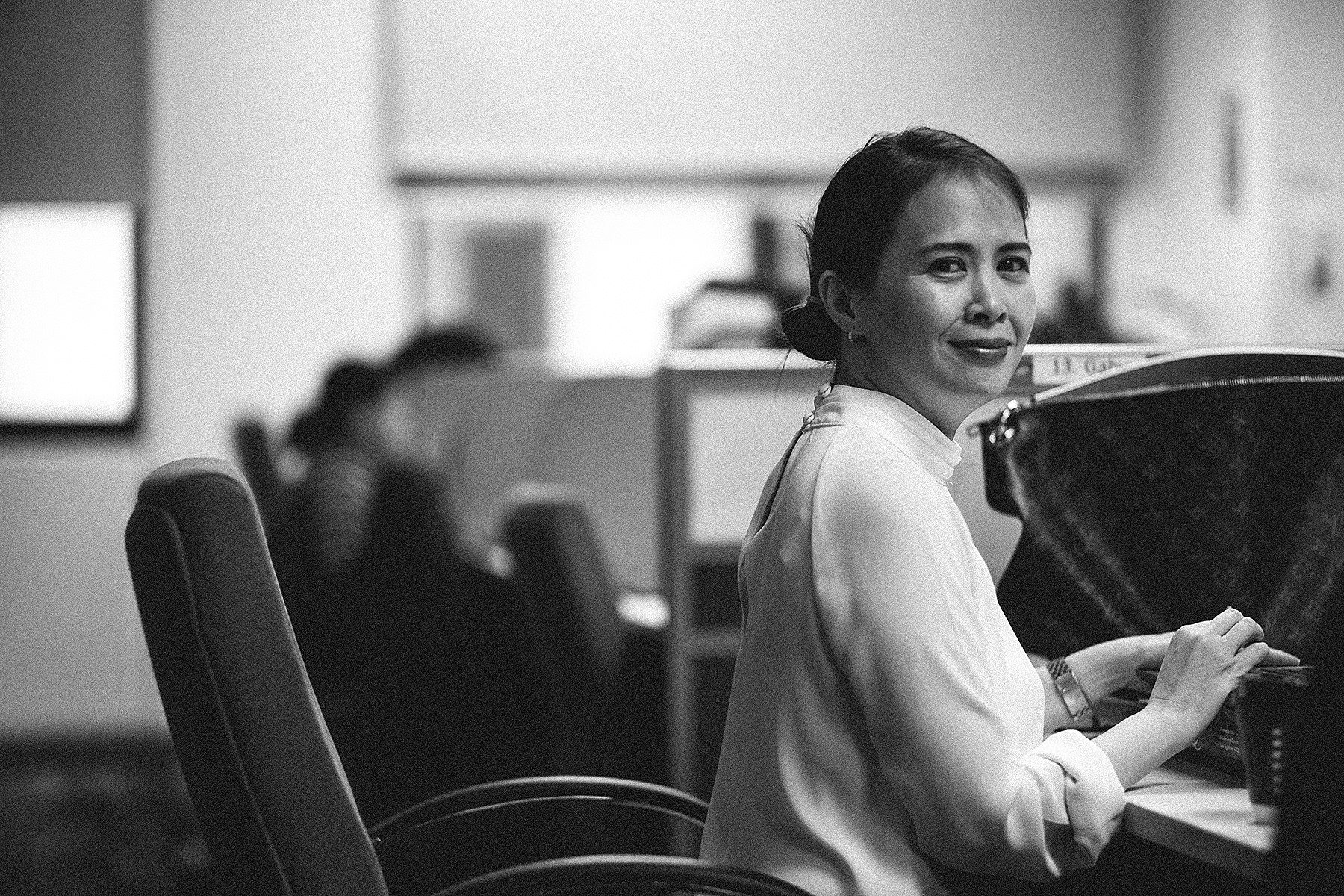 3, Gabbi Alvarez, mom and older sister (ate) to all Huawei CBG employees. During the day, she works as our channel and key accounts head. At our breaks, she's the operator of the mini snack bar that regularly hosts our afternoon merienda. She regularly keeps a selection of nuts, Korean junk food, pork grind and chocolate bars for us. It's pretty well stocked all the time, which makes me wonder how does she juggle her work and her snack bar. I'm pretty sure that if we had a fridge nearby, Gabbi would probably keep Coke or fruit juice in stock. Apart from being everyone's manang, after office hours she's everyone's sounding board listening to the heartaches and pains of the local employees.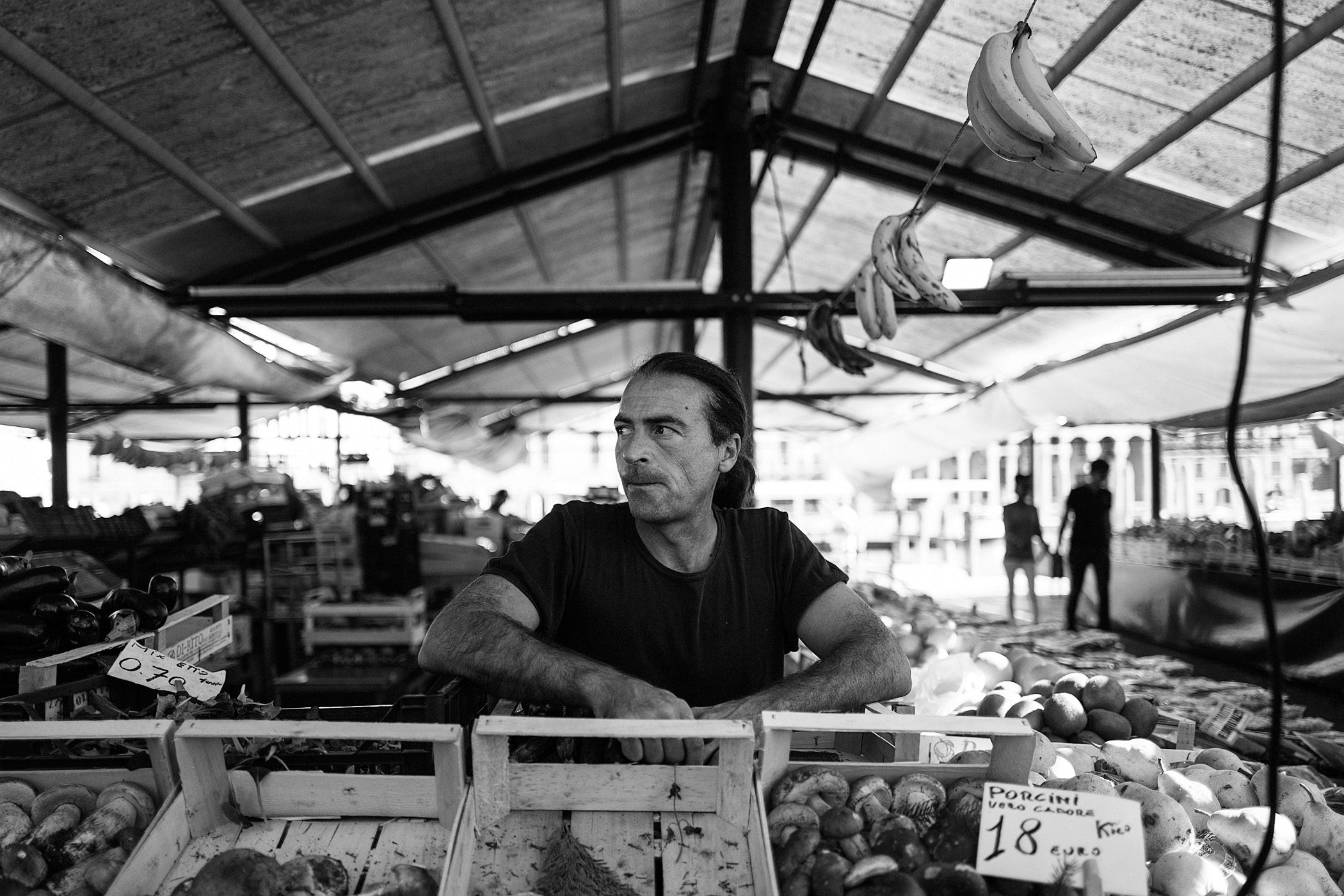 4, If Jean Claude Van Damme was an Italian fruit and vegetable vendor, this guy would be it. This was taken in the Rialto Market of Venice, which was the first stop of the tour. As we wind through the alleyways during the walking tour, he was nice enough to offer the group artichokes and porcini mushrooms. I wasn't in the market for one considering me and my wife were just on tour, so I took his photo instead and converted it to monochrome to focus on him and defocus on his colorful offerings.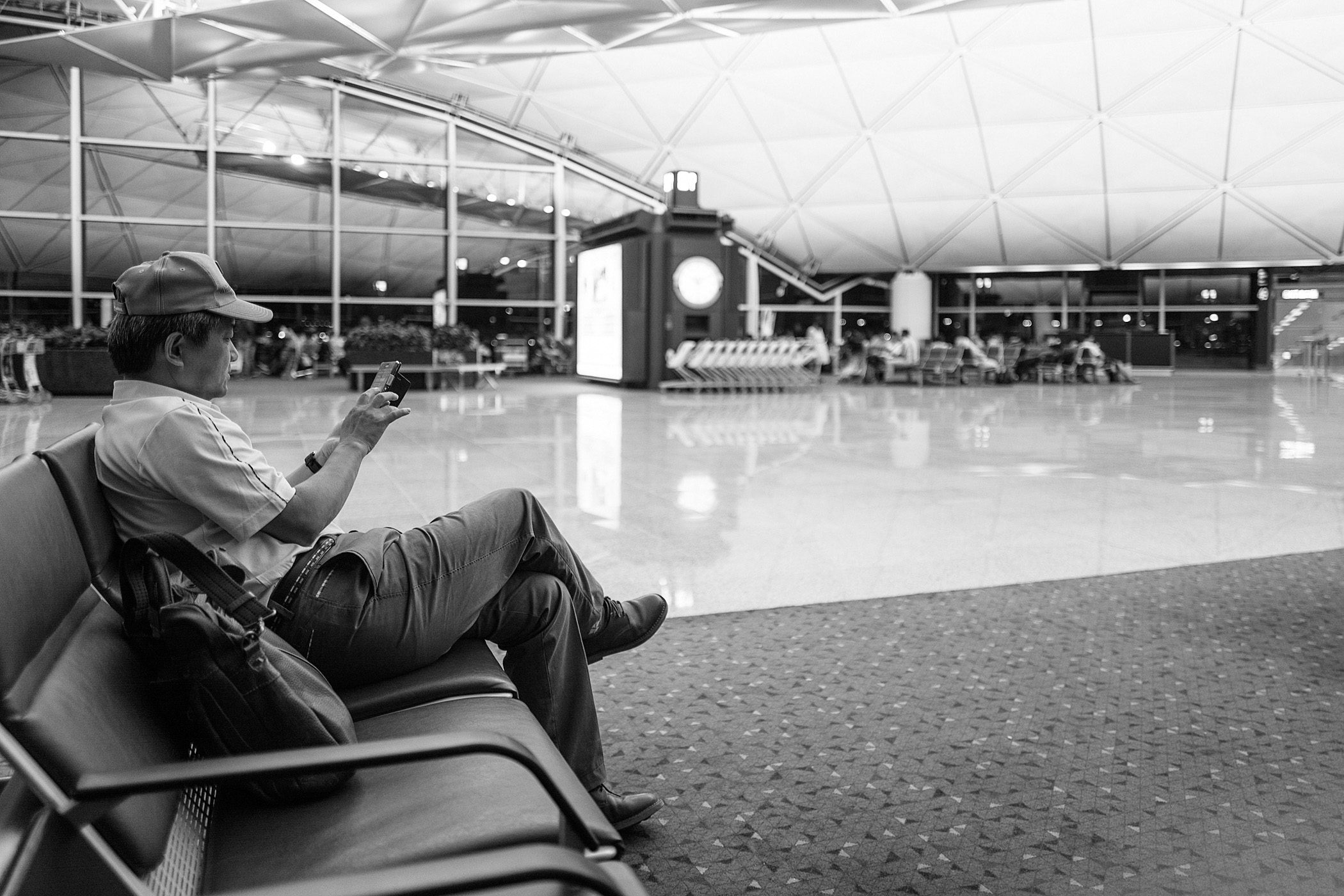 5, I don't know his name, but I knew he was a Japanese photographer. I saw him on our way to Rome, he was on the same flight as we were. After I shooting parts of the airport, he saw that I had a Leica Q with me, and he took out his Leica M240 to show that we had the same system. I couldn't understand what he was saying, he was speaking in Japanese. Here was trying to use Google Translate in his phone to let me know what he was saying. It was weird and funny that we conversed via Google Translate.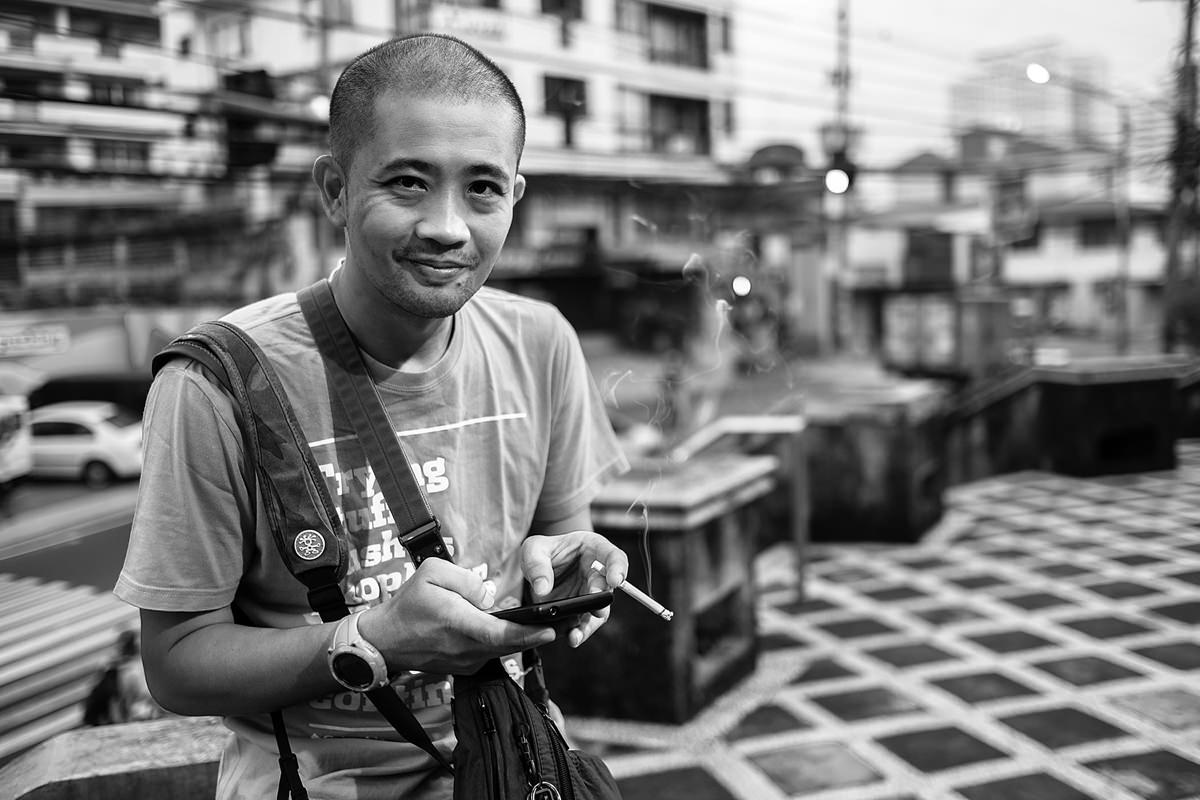 6, Rhonson Ng, one of my closest friends in the photography industry. Taken during the film shooting of Tianak 2, where we both starred in the horror film by Lore Reyes and Peque Gallaga.
Doesn't the world inside a black and white photograph seem more real? It's because the real world is losing its color.
The quote comes from Tablo, a South Korean-Canadian rapper, actor and now photographer. He hits it right on the spot. This is a first of a series that I'm hoping to build to make the world more real, more human. Each one, with a connection with me through my camera. Look forward to more of these mini-series.